---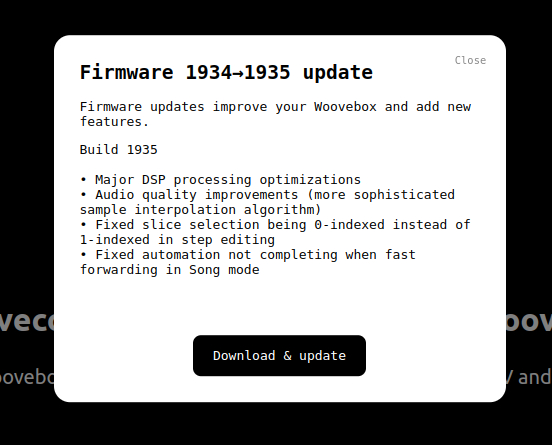 Wooveconnect automatically checks for firmware updates, and - with your permission - downloads them and uploads them to your Woovebox.
Firmware updates may fix bugs and glitches, add new features, optimizations, sounds, and even entirely new synthesizers algorithms and sounds.
You are highly encouraged to make sure you are always running the latest firmware, as some Wooveconnect features may rely on having the latest firmware installed.
If you cannot update through Wooveconnect for whatever reason (e.g. incompatible browser), you can download the firmware in .SYX format and upload it with any standard SysEx manager.

You may also be interested in...